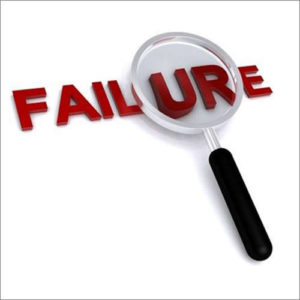 Failure Analysis
CET Scientific is your partner in the determination of the cause of a failure to minimize future recurrence risk.
Product Failure Analysis from CET Scientifc
Any product failure may have serious consequences – from financial loss to personal safety. CET Scientific is your partner in the determination of root cause of a failure to minimize your future risk. The findings of failure analysis provide you with the insight to solve the problem, improve the performance and prevent recurrence.
Failure analysis is a process to determine the cause of product failure by collecting and analyzing testing data. It's an important tool for the improvement of existing product and the development of new product. The process of failure analysis is generally consisting of the collection of failed component and subsequent examination of  failure causes with a variety of testing methods, such as SEM, spectroscopy, non- distructive testing. 
Every product is made from one or more engineered materials. The failure behaviour of the material is a critical aspect of determining how and why the failure occurred. The scientists of CET Scientific encompasses a professional understanding of material behaviour and a wide experience with various materials and failure types. From failure mechanism to root cause determination, our broad range of testing methods and depth-in analysis will help you to minimize recurrence of future failure risk. 
Our services of product failure analysis include a wide range from failed engineering components, corroded stainless steel tank, to water leakage and tube fracture. Whether you require a simple failure analysis or a complex failure investigation, CET Scientific is here ready to help you.